Description
BPA (bisphenol A) free for improved safety
Latex free for improved safety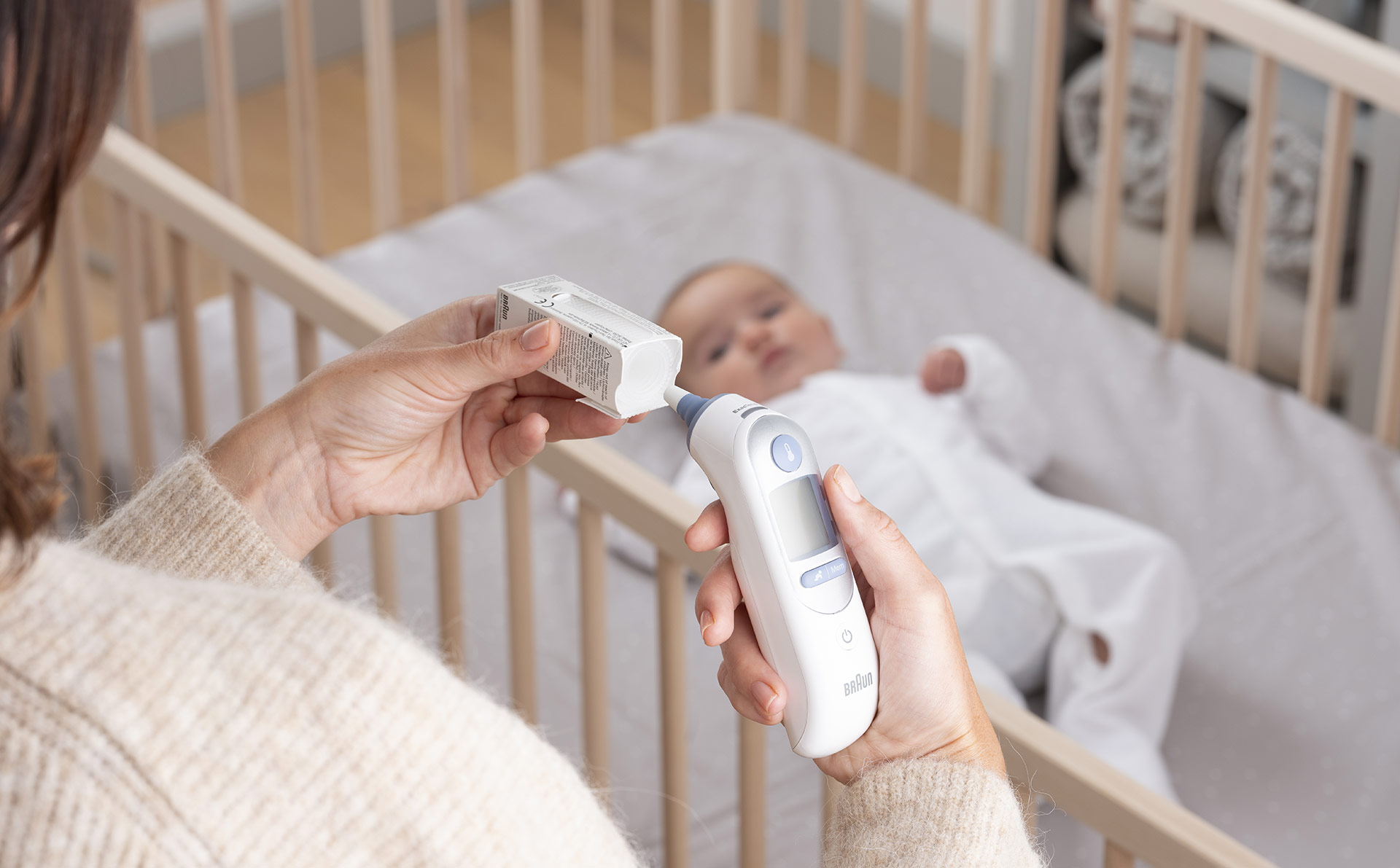 New Braun certified disposable lens filters are also BPA and latex free for safer use.
Braun lens filters are designed to fit the Braun range and give total accuracy, unlike generic products which stop the temperature sensor from working properly. Look for the Braun logo on each lens filter to guarantee the most accurate results.
Step 1: Place a new lens cover on the thermometer tip before each measurement.
Step 2: Measure temperature with lens cover fitted on thermometer tip.
Step 3: Throw away the used lens filter after each measurement. Eject it by pressing on the button below the thermometer tip.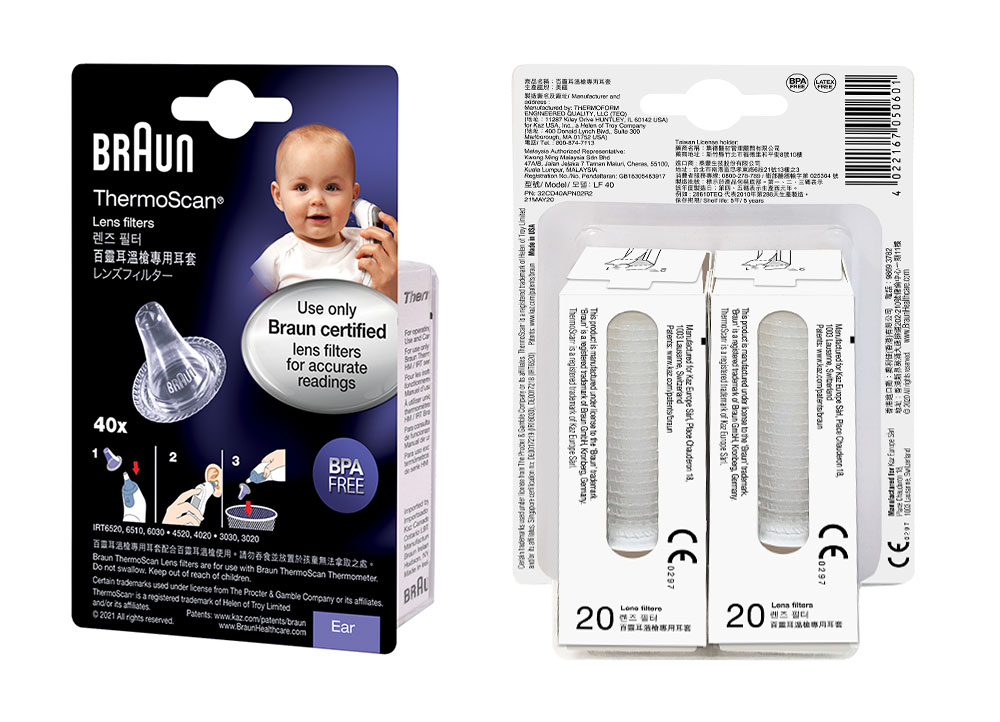 Braun ThermoScan® Lens Filters LF40:
40 lens filters per box
Len filters can be used with all models of Braun ThermoScan® IRT ear thermometers
Dimensions