Description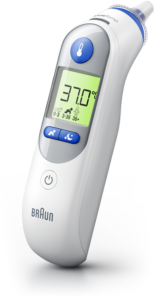 AgeSmart™
Provides age-adjustable fever guidance to take the guess work out of interpreting temperature for the whole family.

Patented pre-warmed tip
Designed to minimize the cooling effect of the tip inside the ear canal, providing accurate measurements time after time.

Fever guidance
Large color-coded display provides instant fever detection for the whole family.
alt_testing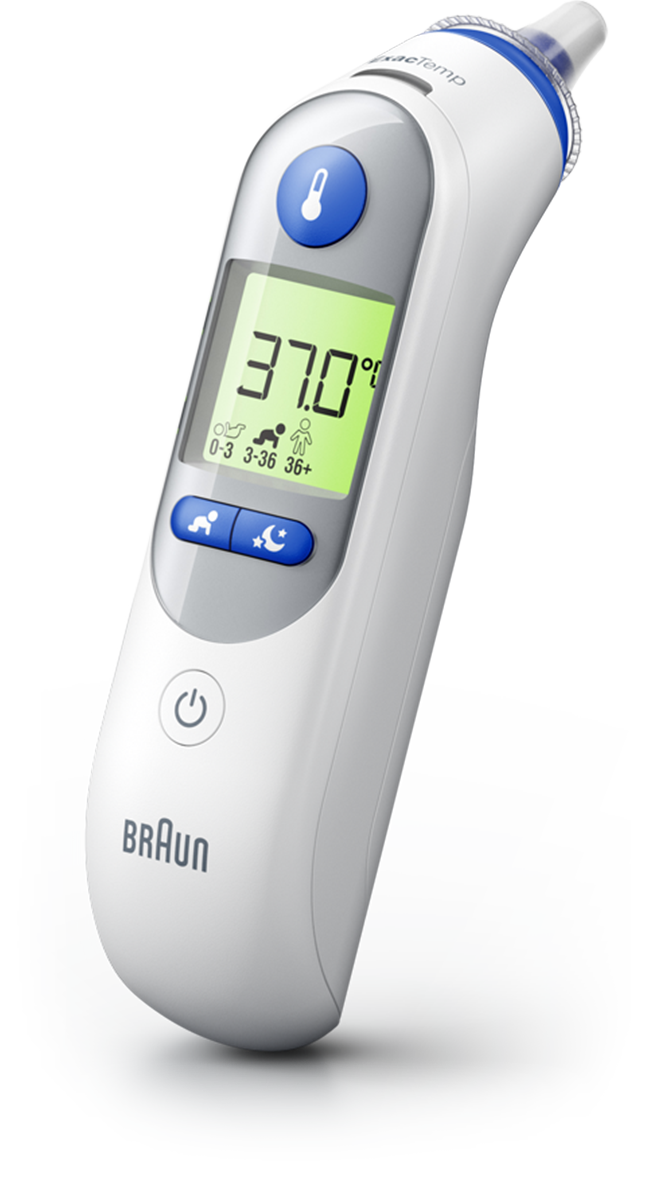 Night mode with light and silent mode
ThermoScan® 7+ features a light for easy use in the dark and silent mode for avoding wake-ups.

ExacTemp® stablity indicator
ExacTemp® technology uses a light and beep to confirm proper positioning.

Safe and hygienic
Braun disposeable lens filters help to eliminate the risk of cross-contamination and ensure accurate readings.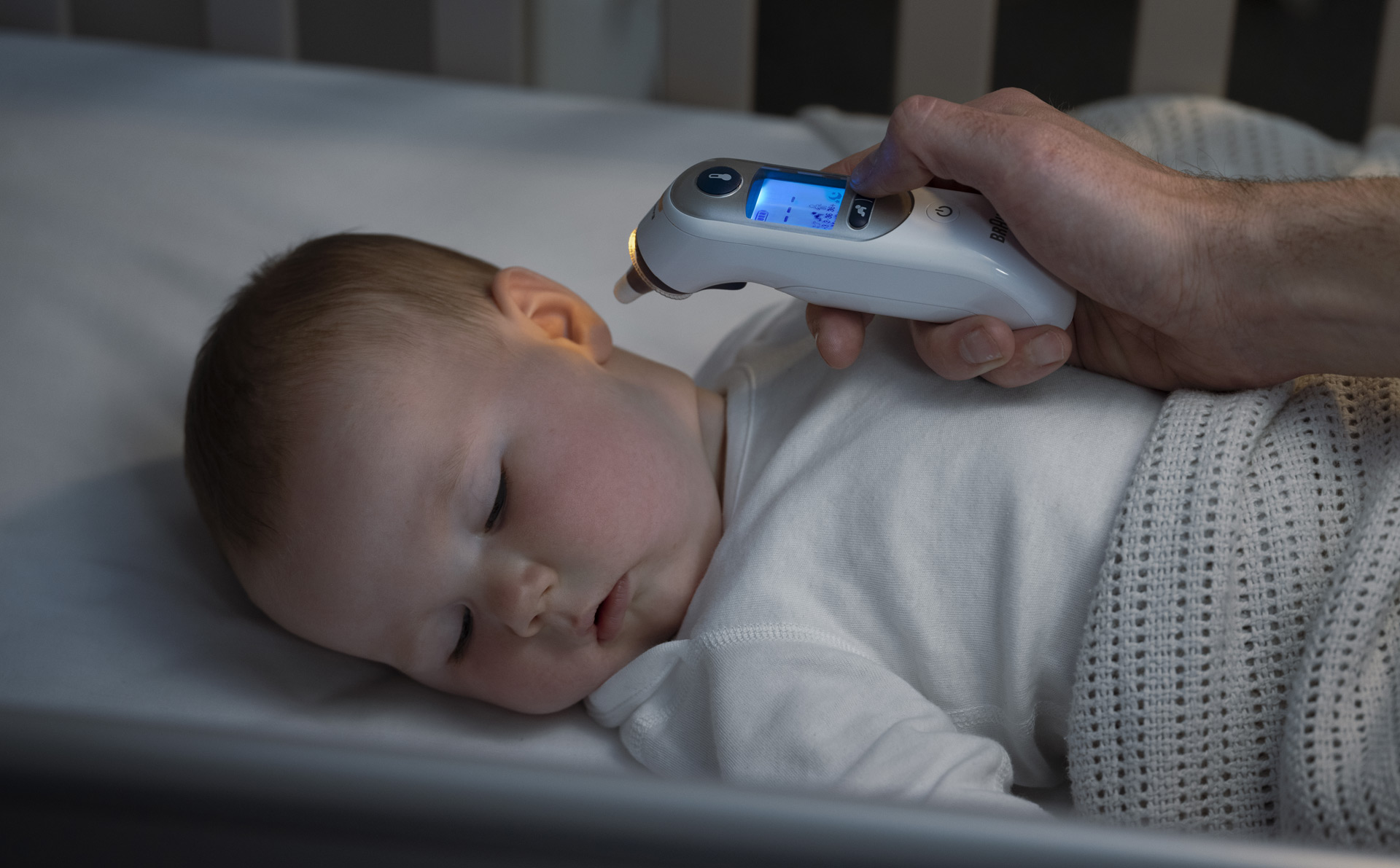 How it works
Braun ThermoScan® measures the infrared heat generated by the eardrum and surrounding tissue. Because the eardrum shares blood supply with the temperature control centre in the brain, measurement with Braun ThermoScan® accurately reflects changes in core body temperature.
Guaranteed accuracy for all ages
With its patented pre-warmed soft tip and guidance system, the Braun ThermoScan® ear thermometer is suitable for babies ears from birth onwards.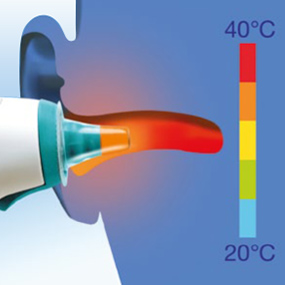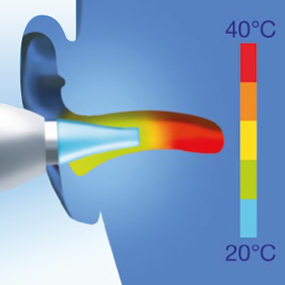 * Herzog L, Phillips S. Addressing Concerns About Fever. Clinical Pediatrics.2011; 50(#5): 383-390.
1. No.1 in awareness, usage and recommendation. Source: Ipsos, online study among n=802 GPs and Pediatricians in four European markets (n=200 each in GE, UK, FR, NL), fielded May-June 2012.
2. Based on research conducted by Nielsen, Feb-March 2015, in five Asia Pacific markets [Each 250 Mom of kids 0-12 years old in AU, HK, KO, SG, TW]
3. Herzog L, Phillips S. Addressing Concerns About Fever. Clinical Pediatrics.2011; 50(#5): 383-390.
4. Measurements in detecting temperature changes. Nimah, Marianne M., et. al. "Infrared tympanic thermometry in comparison with other temperature measurement techniques
in febrile children." Pediatr Crit Care Med. 7.1 (2006): 48-55.
*Practice taking temperature on yourself to determine the normal temperature range.